Our Founders and Team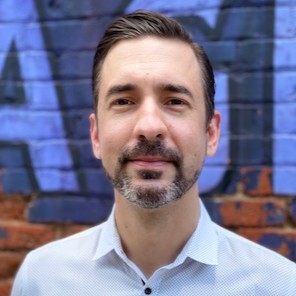 Brantley Boyett
Chief Executive Officer / Co-Founder
Brantley is a co-founder and CEO of Giving Docs. He is involved in all aspects of day-to-day operations, crafting the company culture, and maintaining relationships with Giving Docs' nonprofit partners.
Brantley received his JD and a BFA in Economics from the University of Texas at Austin. He recognizes that people needing low-cost legal services in the US are extremely underserved. He is passionate about nonprofit fundraising and empowering people to take control of their legal identity.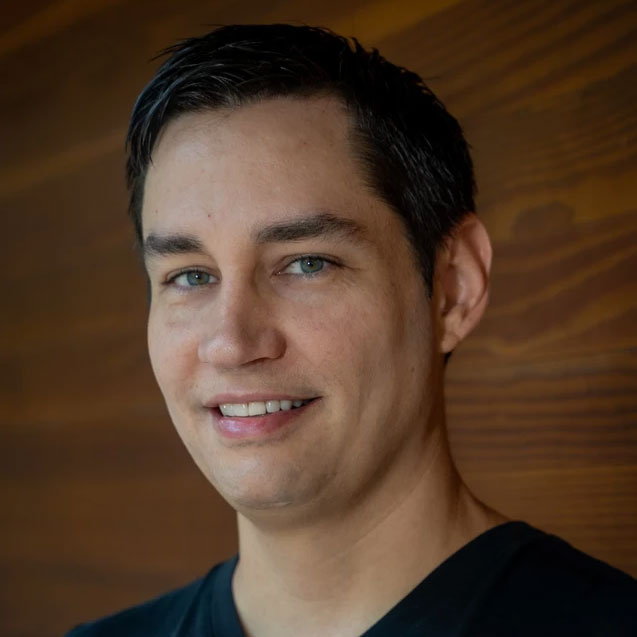 Robert Guice
Chief Product and Technology Officer / Co-Founder
Robert is a co-founder and CPTO of Giving Docs. He oversees the product and technical strategy of the company.
Robert earned a degree in Information Systems, with a concentration in Internal Auditing, from Louisiana State University. He became an entrepreneur early in college, creating web-based business solutions for his clients across the United States. His passion for technology with a purpose is now being fulfilled with Giving Docs.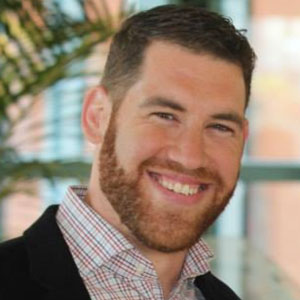 Adam Schultz
Chief Marketing Officer
As CMO of Giving Docs, Adam is responsible for marketing strategy, brand experience, and sustainable growth. He manages the marketing team.
A growth hacker with the heart of an artist and the mind of a behavioral scientist, Adam is laser-focused on creating sustainable marketing campaigns that produce results. Adam brings 20 years of online marketing experience with organizations ranging in size from Fortune 50 corporations to small local startups, and has been delivering marketing solutions for institutes of higher education for the last eight years. Adam co-founded Affordable Durham, an affordable housing development company, and sits on the board of Housing for New Hope, a local organization serving his neighbors experiencing housing crisis. Adam is also raising three curious and energetic children.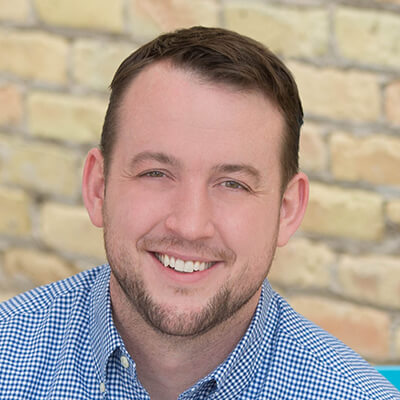 Gavin Gillas
Director of Operations / Co-Founder
Gavin is a co-founder and COO of Giving Docs. He coordinates work between project teams and advocates for Giving Docs' nonprofit and corporate partners.
Gavin earned his JD from the University of Oregon and a BS in International Business from Linfield College. One of his first legal jobs involved tracking down the owners of 6,000 orphaned wills. He volunteers locally as a Spanish teacher and business coach. He has founded and run new technology businesses in digital media, bio-tech, and intellectual property.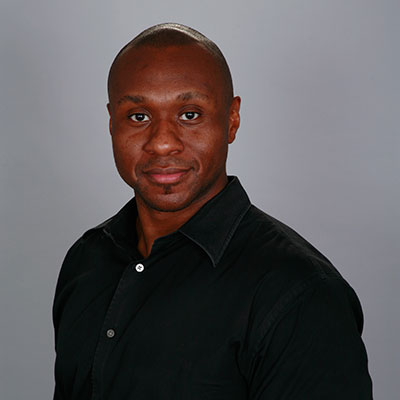 Malic Vann
Marketing Director
At Giving Docs, Malic is responsible for assisting in the creation, execution and tracking of all marketing campaigns.
Malic earned a Bachelor's in Computer & Information Science from ECPI and is a web developer-turned-marketer. Malic came to Giving Docs with over fourteen years of digitally-focused marketing experience, ranging from managing Fortune 500 clients for global agencies to managing in-house marketing teams for small and large companies alike. Giving Docs ties his love of technology to his aspirations to make a difference by doing good.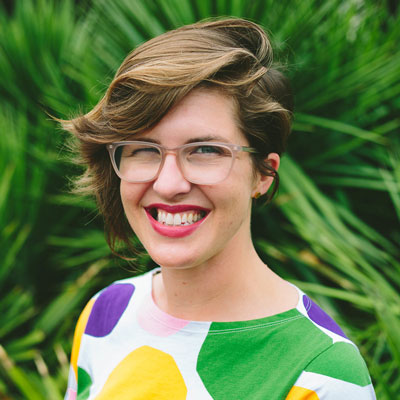 Mailande Moran
Digital Content Strategist
Mailande Moran is a member of the marketing team at Giving Docs, focusing on blogging and strategy.
Mailande is a writer, artist, speaker, and web designer, focusing on helping individuals and organizations use their voices for the greater good. Her consistently surprising career has also included starting an artisan-made textile company, creating the first tablet classroom in a Kyrgyz village school, and teaching design thinking in Cuba. She earned her AB and MBA degrees from Duke University.
Our Advisors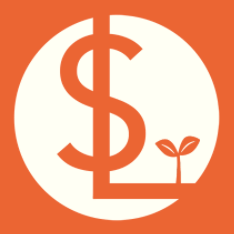 Dan Ariely
Center for Advanced Hindsight / Startup Lab
Dan Ariely's Center for Advanced Hindsight (CAH)™ develops insights into a diverse set of problems through the lens of behavioral economics. The Center studies how and why people make a wide range of decisions, and how certain forces influence our thoughts and behavior. They achieve this through academic and applied research, working with governments, nonprofits, startups, companies and organizations.
Why Giving Docs?
Imagine this: your legacy is set. Your life's work will live on and become a part of the issues you care about. You've taken care of your family and other loved ones. And it only took you minutes to accomplish.
That entire scenario can come true quickly and easily with one action: creating a will with Giving Docs. It might seem less than urgent now, but taking the time to care for what's most important to you, no matter what life may bring, is immensely satisfying. At the same time, you'll be saving your loved ones from unnecessary strife down the road.
The founders of Giving Docs have experienced what happens when a loved one hasn't taken the time to create a will. We've all seen families in deep conflict, money wasted in courts, and finances delayed in probate proceedings. People think they need to spend thousands of dollars and set up complex trusts or other excessive legal documents to secure their estate. But there's an easier way.
Giving Docs co-founder Brantley Boyett has written numerous estate plans for his legal clients over the years as an attorney. Here's what he has to say: "The average fee for a basic will was $2,200. It wasn't fun legal work, and I hated charging for it. I recommended online services that were available at the time, but most of my clients returned for one reason or another. This is when I knew that we had to create a better solution. Everyone needs a will!"
Giving Docs is a pain-free way to create and manage your life's legacy through your estate plan.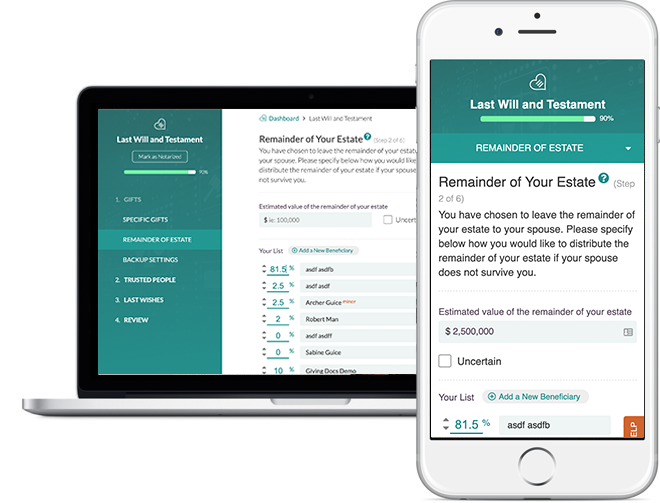 Legally effective in all U.S. states.