Planned Giving Resources
Planned Giving During a Pandemic
Without a doubt, 2020 has been a rough year. Despite unemployment, political division, and a devastating pandemic, one pleasant result has emerged: a significant uptick in donations to charities and an increase in estate planning. Download the white paper to learn how the pandemic has positively impacted planned giving and to access an action plan for planned giving officers.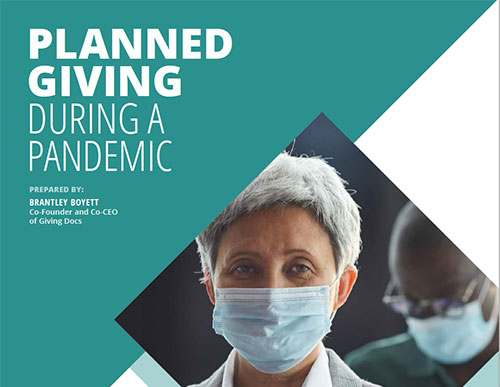 Unlock Resources and Get Updates
Enter your contact information below to unlock all of our resources plus latest news and planned giving trends.